Working Model 2D
2D Dynamic Motion Simulation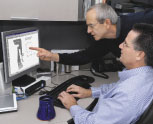 Frequently Asked Questions before purchasing Working Model 2D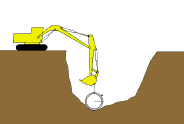 Specifications of Working Model Editions

How is Working Model Licensed?
Working Model can be purchased as an individual (single user) or a network license.
The commercial single user license utilizes a USB dongle. The dongle can be transferred to any computer running the Working Model program. The dongle and the installation media are a matched set. It is possible to purchase more than one single user license.


The commercial network license utilizes a License Manager. The License Manager hosts a file on a license server, using the DST License Manager (based on Sentinel Licensing technology). The Working Model program is installed as many other computers as desired (client). When Working Model is started on the client, it retrieves the license from the server by automatic check-in. When the Working Model program is closed, the license is returned to the server. It is possible to purchase a network license that allows for multiple simultaneous users.


The educational single user and homework edition license uses a software key which is based on the computer information. The user emails a registration and is returned a serial number for that installation.


The educational network license uses a single serial number that contains reference to the same number of licenses purchased. This is also called a "site license". The Working Model program is installed on as many computers as the site license allows.
In what languages is Working Model available?
Windows System
English
French
German
Italian
Japanese
Portuguese
Spanish
What versions of Windows does Working Model run under?
The current version of Working Model runs under all 32-bit and 64-bit versions of Windows going back to Windows 95. The versions officially supported are:
Windows XP (32 and 64-bit)
Windows Vista (32 and-64 bit)
Windows 7 (32 and-64 bit)
Windows 8 (32 and-64 bit)
Windows 8.1 (32 and-64 bit)
Windows 10 (32 and-64 bit)
On 64-bit versions of Windows, Working Model runs as a 32-bit application, but 64-bit drivers are available for the USB dongles used by the professional version.
What are the minimum system requirements?
Although Working Model can run on some systems with requirements less than those specified below, the performance will depend on the types of simulations being run as well as the complexity of the models. The minimum reccommended systems specifications are:
Windows XP, Windows Vista, Windows 7, Windows 8, Windows 8,1 or Windows 10
8 GB RAM
512Mb video RAM
500 MB Disk Space


What are Professional maintenance renewals?
Yearly maintenance renewals are 20% of the current Retail Price. You receive unlimited technical support as well as software updates, enhancements, and new releases, once they become available.
Customers are encouraged to maintain their annual maintenance contract. In addition to receiving professional technical support, if there are unexpected events such as broken software media, the license or the program stops working work due to computer or operating system changes, or license keys are lost, customers will have access to replacement media and licenses at no charge. Customers who are not current on maintenance and wish to receive assistance have the option to upgrade/renew maintenance but will be charged a reinstatement fee in addition to the upgrade price (see Can I upgrade my copy of Working Model?)
---